https://www.techhive.com/article/342963 ... ology.html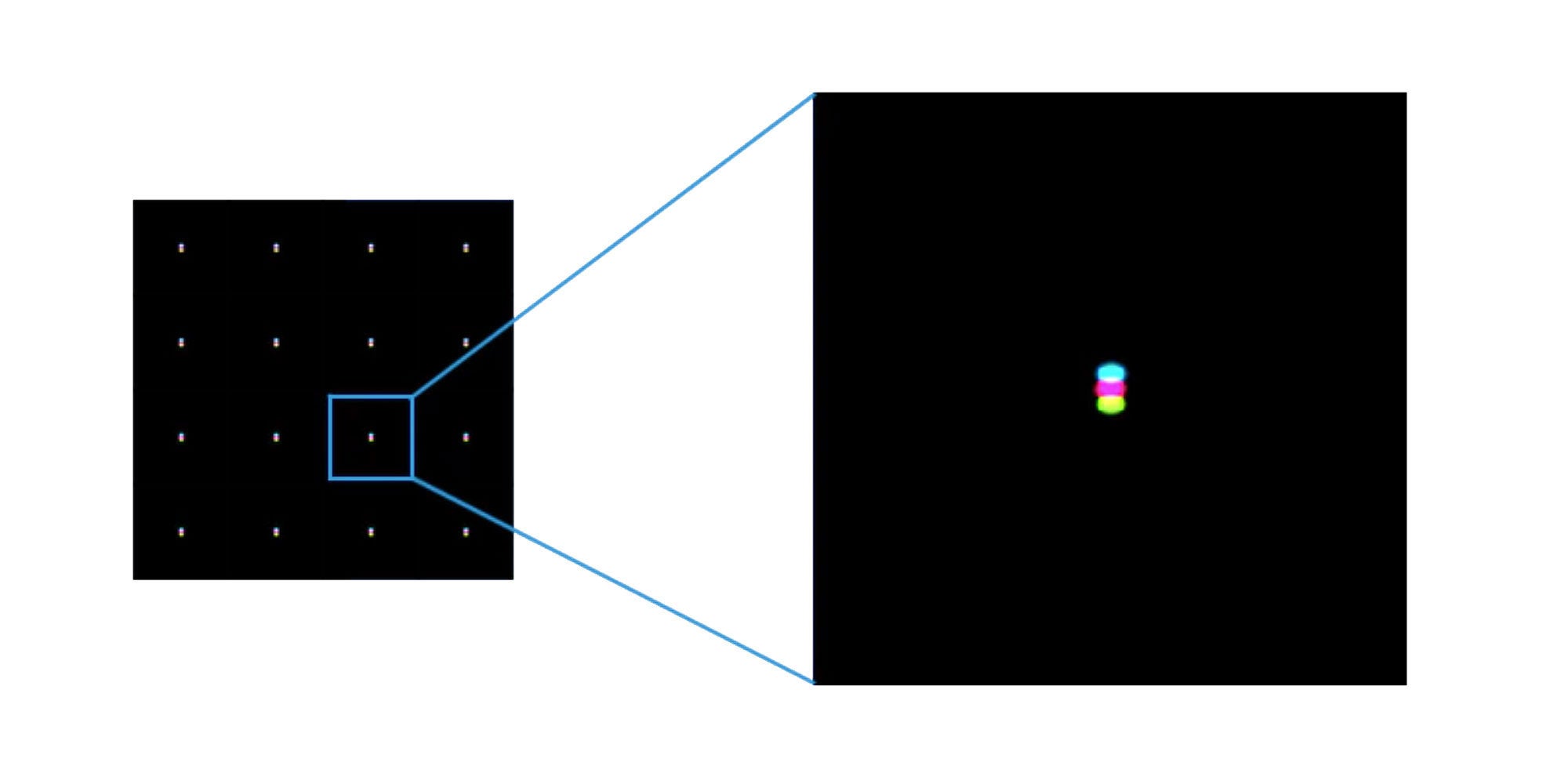 Seeing this zoomed pixel of Sony MicroLED (Cristal LED, CLED), the microled 3 subpixels not fill all pixel reserved area, only a very small part. The pixel reserved area is square, but pixel is vertical rectagle. I wonder, why so small ? This make very difficult fit 4K in 55" TV or FHD in 27" monitor, and thus, very difficult compete with Samsung. Maybe a MicroLED patent of other manufacturer not allow Sony use the same structure.
I also wonder how this pixel structure would affect color uniformity. True black uniformity not problem. High brighness uniformity maybe also no issues, brightness maybe is so high to mix contiguous pixels, so perfect for HDR, but... light colors with low/moderated brightness ? Lets take full screen light blue, in this case more than 90% of screen is black, less 10% blue, how eye see this ? uniform or grainy ? For monitor distances i have serious doubts.
This structure seems than would minimize Color Bleeding (linearity, pixel row and column deviations) compared with LCD.
Imagine how crazy resolution would be, if Sony fill all pixel reserved space with these diminute microleds pixels !