There is a pair of 2 light bulbs on the ceiling but you can see seven pairs in the photo. Depending on how fast I flick I mouse there could be less, or MANY more multiples of everything making it very difficult to aim. It's like I'm playing D&D and they cast mirror image. Why does my monitor do this?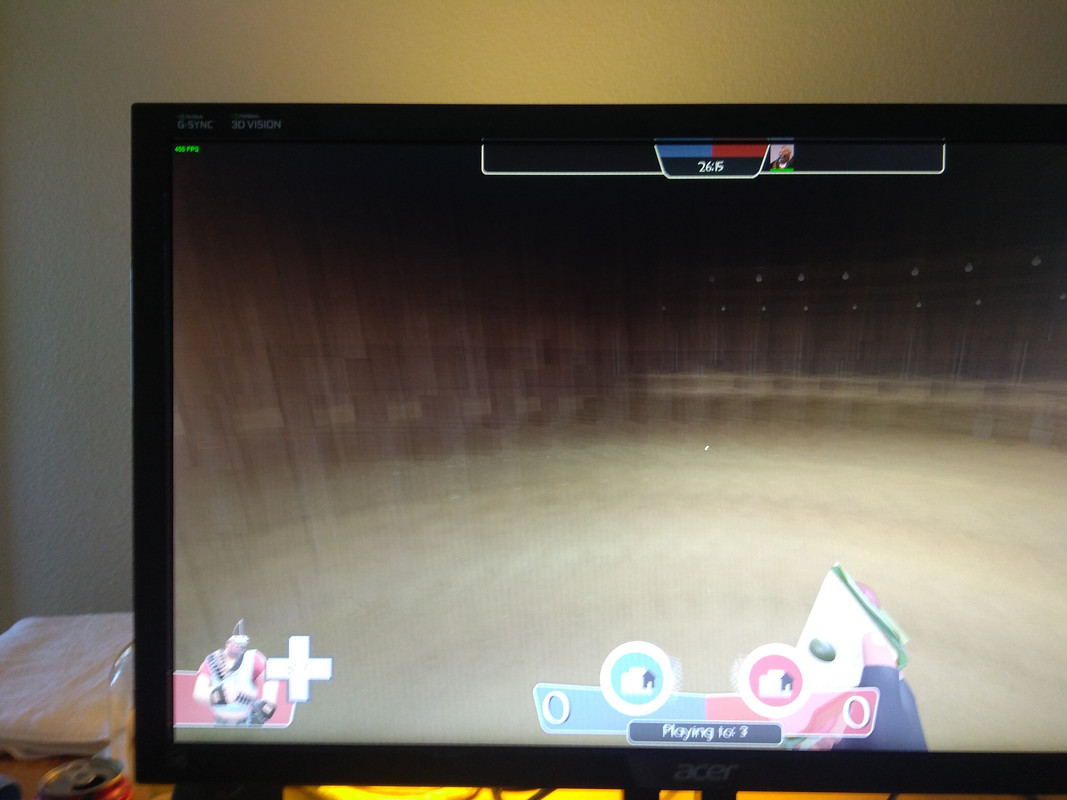 I had to use a long shutter time to capture the multiples I see with my eyes but this resulted in the image being blurrier than what I see with my eyes.
I am spinning only a few degrees per frame so it is not some weird effect by spinning around 360 degrees per frame.