Make sure you're not confusing strobe crosstalk with half-framerate double images.
You want VSYNC ON framerate=Hz to eliminate frame-repeat issues.
And to reduce VSYNC ON latency, you can use other tricks such as RTSS Scanline Sync and/or Low-Lag VSYNC ON HOWTO.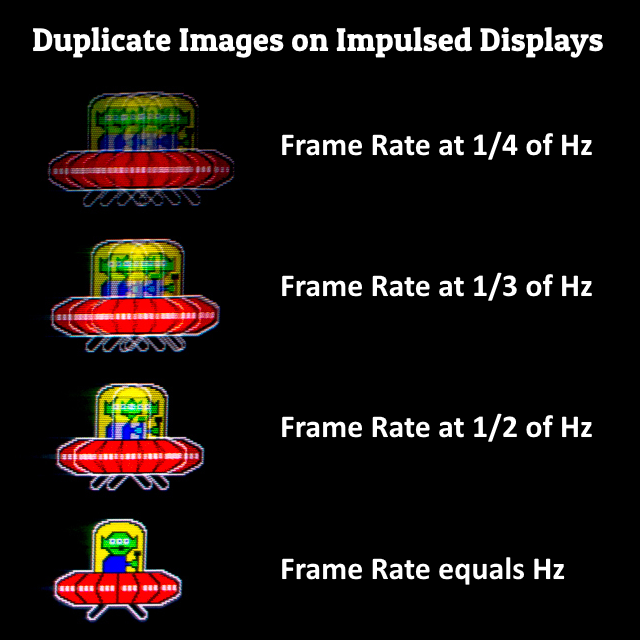 This one is not crosstalk, impulse-based image doubling should not be confused with crosstalk.
To eliminate low-framerate image doubling effects on strobed displays -- always run fps=Hz. The triple sync, framerate = refreshrate = stroberate, is what you need for best motion results with a strobe backlight. Once you've done this, any duplicates left over is strobe crosstalk.
No, they don't.
However, they are prone to impulse-based image doubling from low frame rates.
Excuding contributions by strobe crosstalk, the effect is identical on both strobed displays and CRTs. 50fps at 100Hz will always have double images on them.