Hello, I was reading the blur busters guide on strobe crosstalk here:
https://blurbusters.com/faq/advanced-st ... stalk-faq/
and was wondering about these values for a custom 182 hz resolution on benq 25" monitors: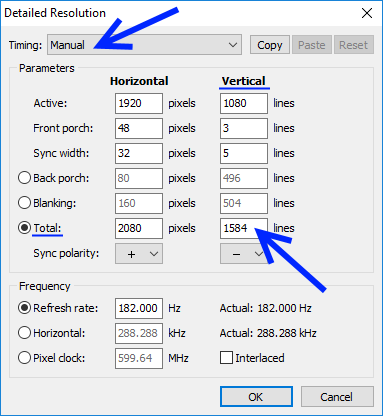 I want to ask if it is possible to use the same method but with other values for 27" inch benq monitors like XL2740/XL2746/XL2746S?
if I would like to test this on a XL2746S monitor for example, does anyone have any idea about what vertical total numbers I would need to test instead of the ones used for the 25" size monitors?
thanks in advance and cheers!